Sercore Tech is a Spanish technology company founded in 1979 by the Iglesias family, national leader in manufacture of drive shaft and remanufactured of electronic power steering (EPS), Sercore exports these products to over 20 countries worldwide. Currently, it has 80 employees and a R&D department for the development of new drive shaft references, electronic components and diagnostic tools. Pioneers in remanufacturing drive shaft TRIPOD type, we were the first European drive shaft rebuilder obtaining the ISO 9001 certificate.
HOW IS THE SERCORE MADE UP?

Sercore Tech is a Spanish technology company founded in 1979 by the Iglesias family, a national leader in the manufacture and rebuilding of transmission and steering systems.

Founded in 2016, Sercore SRU is the company in charge of the urgent reconstruction and distribution of all the group's products in Spain and Portugal.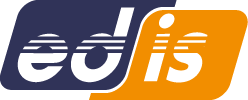 Founded in 2012, Electrónica Desarrollo Ingeniería y Sistemas (EDIS) is a Sercore Group company responsible for the technological breakthrough that the group knows today. Thanks to its R&D department, it is currently a leader in the remanufacturing of power steering, suspension and air conditioning systems.
Ensuring the family business for current and future generations through the development of new technologies contributing to environmental sustainability.
---
Family cohesion is the essence of everything what we do.
Trust framework through integrity and professionalism withall our stakeholders and partners,will be present at development of all ofour projects.
Working without discouragement to achieve success.
Reverse engineering
Component and material research
Definition of remanufacturing systems by type of technology
Definition of remanufacturing process per reference (Mechanical, electronical and logical)
Manufacturing firts prototypes
Choice and replacement components
Drafting the processes documentation
Revision of processes after experience of 100 units supplied
Final process drafting
Definition of productive capacity
Workstation desing per product line (on the basis of the productive capacity chosen, those workingstations my be common or differentiated by product line)
Plant layout and line balancing
Definition of production staff skills by workstation
Selection and introduction of production control management systems
Production software (ERP, specific programs, etc)
Productivity control software (Captor, specific programs , etc.)
Introduction of quality control systems
More than 4.000m2 of production facilities in our central factory in Madrid.
Drive shaft assembly line
Specially designed to provide maximum flexibility, ensuring traceability, it allows to assemble one drive shaft per minute, being each of a different part number if necessary. This production technology is today still a competitive advantage, enabling us to continue being leaders of the aftermarket.
"Just in time" production system
The Sercore Tech company has installed a computer system able to control every production processes in real-time, incorporating hardware in every work station and a software that monitors and records each process of all manufactured products at the production plant in Daganzo (Madrid). Ensuring a complete traceability of components and operations of all produced parts.
Drive shaft grinder machine
Sercore Tech developed the first TRIPOD system drive shaft axle grinder machines in the world, in this kind of mechanized machines higher adjustments than the ones achived by original equipments.
The rebuilding process begins in this area. Professionals of the sector know that this is a key product which influences the efficiency, flexibility and rapidity of the process development.
This assembly line based on the experience of other products, provides the union in only one assembly line, mechanical, electronic and logical processes.
EPS test benches used by Sercore Tech are designed and manufactured by us. In these are applied emulation, communication and diagnosis technology, developed and patented by Sercore Tech.
PBC manufacturing laboratory
The PCB (printed circuit board) manufacturing laboratory is equipped with measuring, testing and welding systems machines of the latest technology. It allows to remanufacture all kinds of electronic boards including WIRE BONDING of the latest generation, as well as the complete manufacturing of emulation and diagnostics devices, CalCom y VcarSys.
"White room" Manufacture and remanufacture of BHI suspension systems
Sercore's clean room that meets the highest quality standards for the manufacture of BHI electro-hydraulic suspension pumps and RR suspension regulators.
Sercore Tech has a central warehouse in Daganzo (Madrid) with more than 2,000 m2 and two more warehouses with a total surface area of over 1,000 m2, distributed in L'Hospitalet and Seville delegations. It stores 80% finished product of cataloged references, allowinga delivery logistics just as a distributor or storekeeper in its full product range.
Emulation equipment of CAN communication systems that allows checking and testing of the electronic products of today's vehicles, even outside of them. Electronic device of diagnostic and calibration developed by the R & D department of the company, whose main advantage is its unique software for products manufactured by Sercore Tech, which includes all the necessary services for its proper installation on the vehicle.